Marilyn from amiable Etsy shop theeclecticcloset
know whats she's talking about. Within the last 3 years, she has become a grandmother 3 times, and her sewing skills took her from hobby to business! Her beginner bibs seem simple, but they are carefully made with experience. With fabric choices of themed/seasonal printed cotton on the front and pre-shrunk diaper flannelette on the back, they are lightweight yet absorbent. At ~$5 a pop, these bibs are really affordable considering how many bibs you can go through a day!
Her prompt package arrived including this trio of fireworks, rockets and Easter bunnies bibs along with a sweet handwritten note! She doesn't have many options listed on Etsy but send her a quick email and she's more than willing to share photos. If you have a special request, ask and she may be able to make it for you; she's very accommodating!

Marilyn is truly a friendly person to work with.
Another popular product of hers are fabric luggage tags.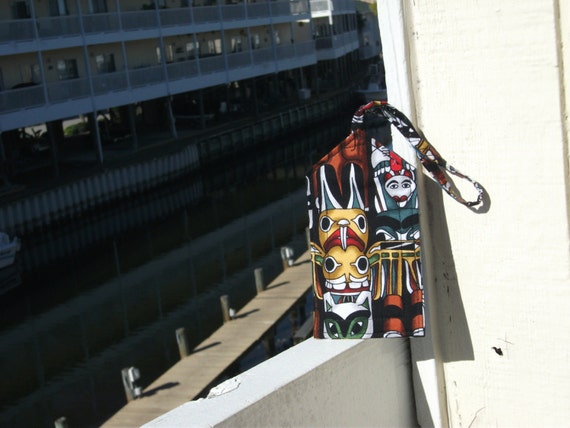 This $4.39CAD Totem Pole Luggage Tag is so representative of the Canadian WestCoast!
Okay, here's the legal part where I have to say that while I was given products compliments of the sponsor, my opinions are unbiased and free of coercion.