My niece when she was a toddler had a similar concept waterproof bib and her parents highly recommended it, so when I saw Lauren's Etsy store Nunnys carrying this oil cloth backed with mildew resistant vinyl bib in a charming lace print for $10CAD, I knew it was on my list to get! The snap up pocket catches dropped food and liquid so there's less mess on the floor, but also your toddler can try eating that dropped morsel again! The pocket un-snaps for cleaning. To clean the bib simply wipe down with warm soapy water and pat dry. Hooray to less laundry!
Note, when the bib arrives it may be creased from being folded in the mail. Just run it under really hot water and it should straighten out.
Besides Etsy, Lauren also has her own website Nunnys.com where she features the main product she makes and sells. Her reusable swim diapers come in 4 sizes and at $18, they're friendlier to your frequent swimmer budget than disposables. This gold fish print is so cute it makes me consider when I should get my infant into the pool!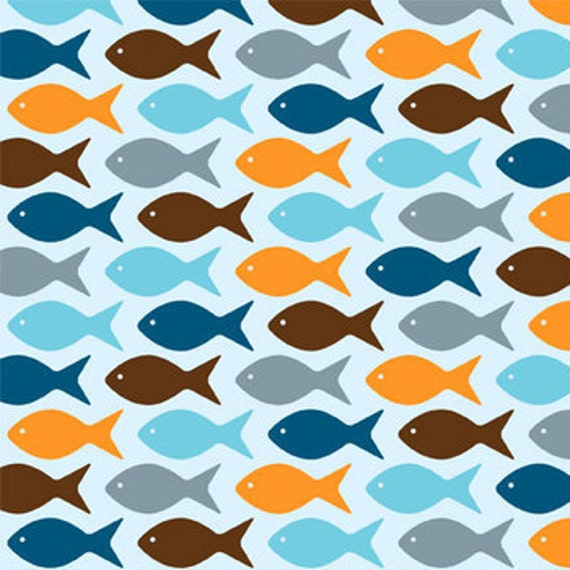 Okay, here's the legal part where I have to say that while I was given product compliments of the sponsor, my opinions are unbiased and free of coercion.