Stephanie's
revitalizing
Etsy shop
TheGreenDaisy
promotes her take on cute yet practical crochet. Inspired by her own journey to healthy skin, she sells these savvy handmade cotton
facial cleansing pads
.
Doesn't this stack of mini face scrubbies in variegated orange, variegated pink and white resemble macarons?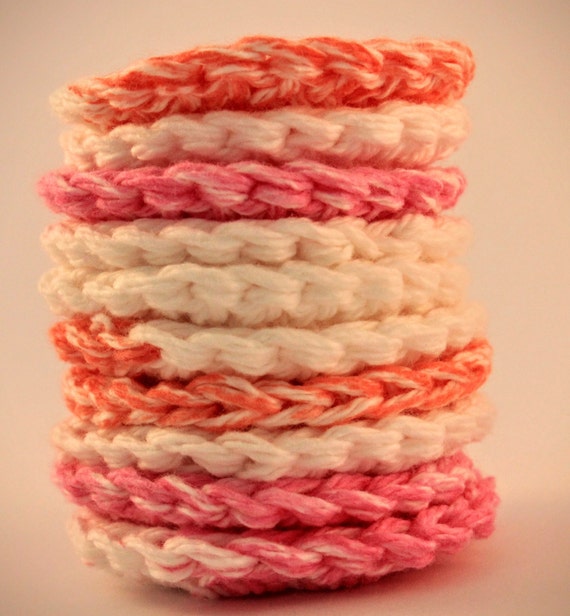 The texture is fantastic whether for applying toner or removing make-up.
This
admirable
product serves a dual purpose. Not only will they help keep your complexion clear, but it's reuse-ability will also do good for the environment!
At $13.28 CAD, this a product that will pretty up your daily beauty routine while reducing waste.
Okay, here's the legal part where I have to say that while I was given this product compliments of the sponsor, my opinions are unbiased and free of coercion.