When picking shoes, neutral tones will go with any outfit, yet infant style doesn't need to be drab!
These smiling little lion slippers
will make your baby the center of attention!
Andreea's crafty Etsy shop DeeaCraftyBoutique takes custom baby crochet seriously.
Andreea strives to be very accommodating in fulfilling her clients' personalized wishes.
Starting at $16.10CAD and up depending on the size, t
hese perky lion slippers are available from newborn to 3 years old.
They are each custom-made to order so they
could be crocheted in any colour combination as catered to your imagination. The standard uses premium acrylic yarn, but a
t the requested of the customer,
could also be made with 100% cotton for an extra fee.
Andreea
is also quick to point out the thought process that went into making sure these slippers are suitable and safe for children of all ages because she's embroidered the eyes, nose, and mouth; no choking hazards for that extra peace of mind!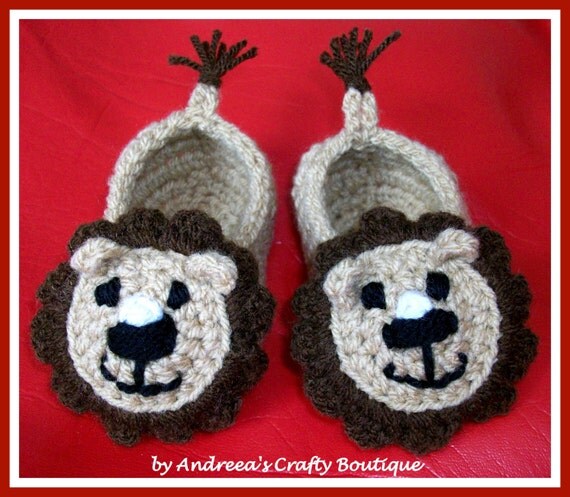 Okay, here's the legal part where I have to say that while I was given this product compliments of the sponsor, my opinions are unbiased and free of coercion.