Fran from Etsy shop SweetLittleSmiles swifty mailed me one of her shops' most popular products:
$18.87CAD baby bib plus burp pad matching set. What makes her's stand out is it's triple layers of fabric, one of which is cloth diaper batting for maximum absorbency! Fran is serious about staying dry! Also, all textiles used are
100% cotton, including the thread.
For the bib, front-side is adorable gender-neutral giraffe and pals printed fun flannel: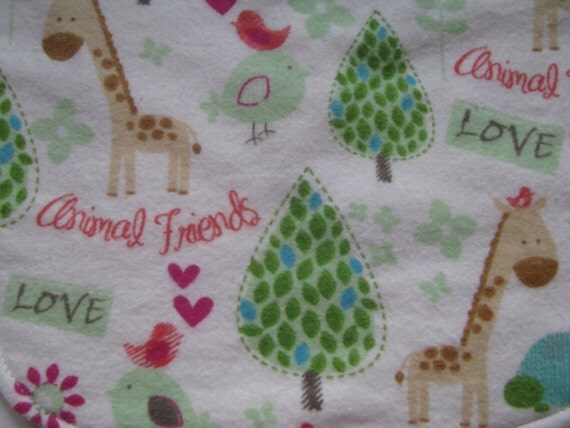 with pearly snap closure as a unexpectedly pretty touch:
and coordinating light green polka dotted flannel on the reverse:
Overall, the impression is that
because of smart textile choices,
SweetLittleSmiles'
baby items
feel appropriately thick to the touch and are exceptionally very well-made!
Okay, here's the legal part where I have to say that while I was given this product compliments of the sponsor, my opinions are unbiased and free of coercion.