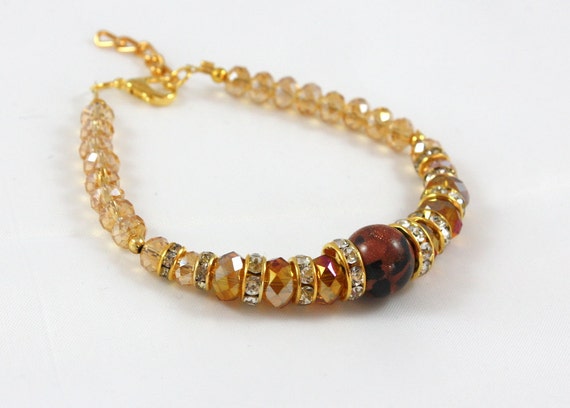 $9.86 Czech crystals and San Sitara / sandstone gemstone mystic bead bracelet from Turkey

. This is my first piece of mail sent to the new address.
I feel like my life hasn't quite gotten back on schedule after coming home from visiting Tibetan villages. Traveling in my thirties takes more of a toll than traveling in my twenties.