Etsy store
KristizKrochet
pays homage to affinity for fiber; it is stocked with handmade crochet baby photo props and hats. This googly-eyed owl beanie is delightfully imaginative. Those wispy yarn tufts are such an appropriate added bit to make it even more owl-ish!
As you can see, even-handed uniform stitches show much care put into the producing this
piece.
Not only is this hat fun, it's practical. Functionality-wise
compared to knitting projects
, crocheting uses more yarn which results in a denser end-result. That's why for this purpose, crocheting is the better choice in creating a heavier stretchier textile.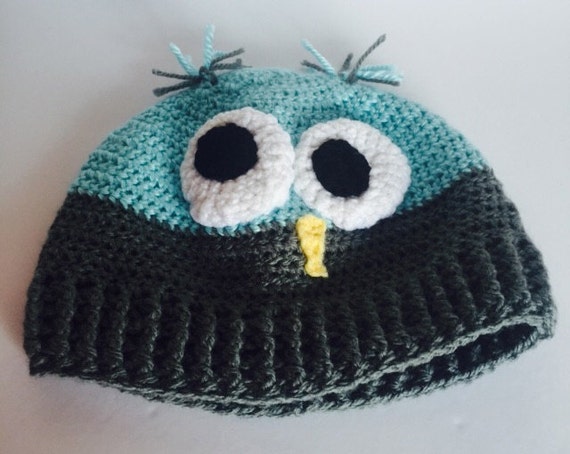 Soft turquoise and grey yarn contrast pleasingly in the warm cheery beanie that I chose, but it also comes in purple.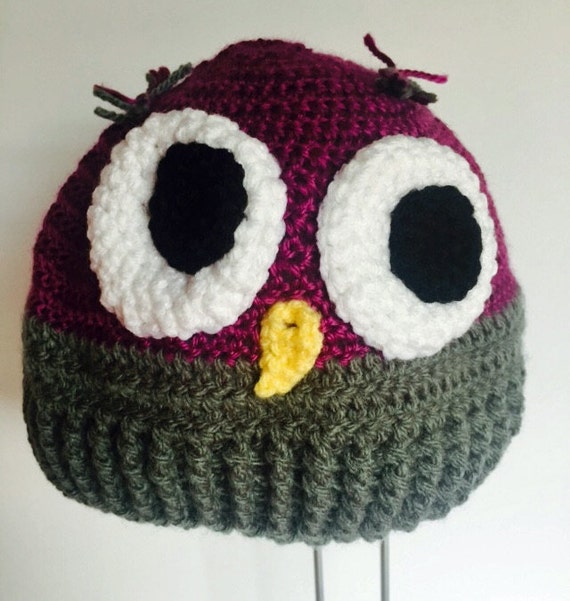 $20CAD will put some flair into your child's winter wardrobe!
Okay, here's the legal part where I have to say that while I was given this product compliments of the sponsor, my opinions are unbiased and free of coercion.