I may not be a very avid DIYer, but nevertheless, my sewing kit was lacking a pincushion; so I was on the lookout for this essential item when I chanced by these
$15.97CAD
whimsical pumpkins from
PinkChampagneStudio
.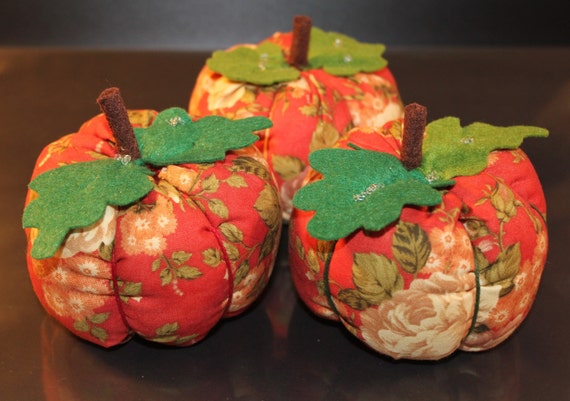 Straying from the traditional tomato, this pumpkin shape still applies the same principals but in a refreshing twist.
Green felt leaves are secured down by clear bead dewdrops atop a plumply stuffed body of vintage white roses in full bloom upon a fall harvest rust cotton background. The sturdy filling is natural, unbleached wool roving.
Certainly this mysteriously beautiful pincushion can help me to sew what I've dreamt up in my head into reality!
Okay, here's the legal part where I have to say that while I was given this product compliments of the sponsor, my opinions are unbiased and free of coercion.