Etsy store MotherMooseByNicole

has in stock plenty of fantastic children's bedding. Detailed storybook f

ire-breathing dragons and turreted castles printed

soft pre-washed pre-shrunken flannel certainly captured my attention!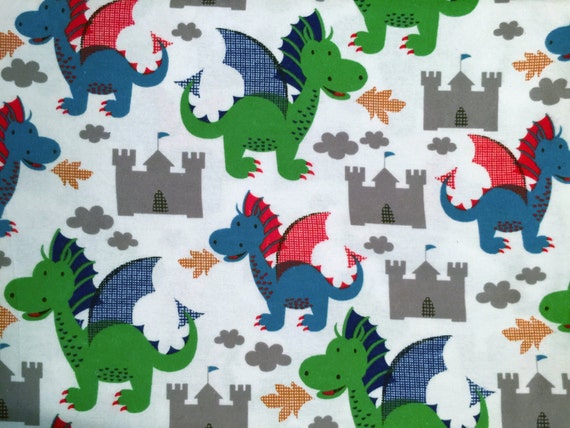 Delivery was swift and no hassle!
The $27.12 sheet fits any standard sized crib mattress.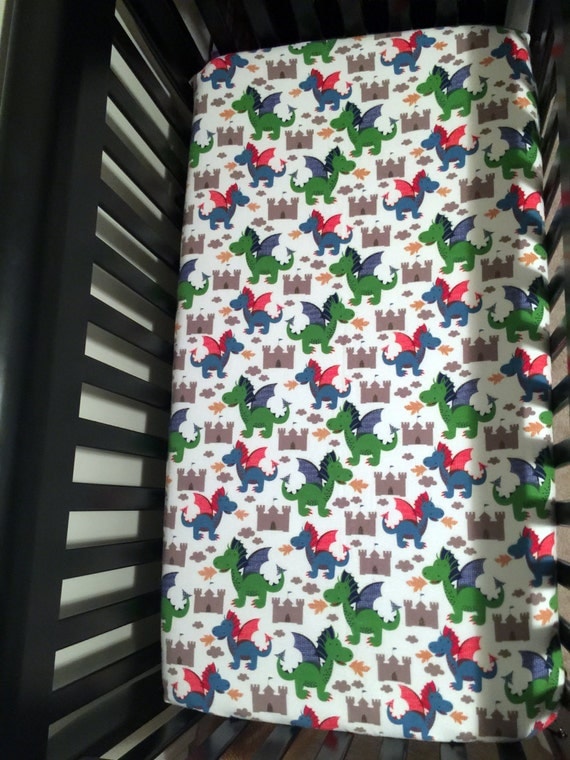 Elastic sew into corners keep the sheet held securely to the bed.
Nicole can also use this fantasy-themed fabric to make kids' items such as:
a fitted crib sheet, mini crib sheet, toddler bed set (
fitted sheet for a crib style mattress + a standard pillowcase),
play yard sheet, changing pad cover, or set of
3 terry cloth backed
burp cloths.
Move quickly, coupon code SUNNYSIDEUP will give you a
5% off discount!
Okay, here's the legal part where I have to say that while I was given this product compliments of the sponsor, my opinions are unbiased and free of coercion.