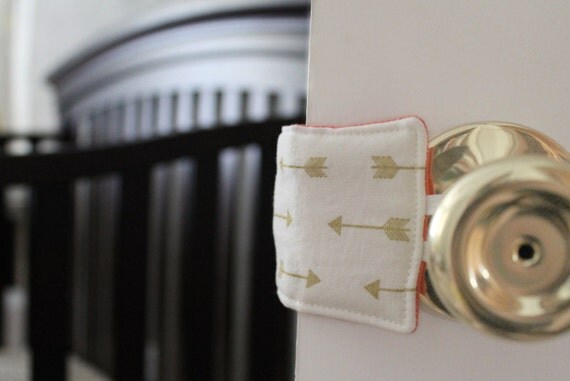 Nouvelle Mere
is a mom that has a new idea.
This cushy door silencer covers latches to mute the sound of the knob turning, allowing you to quietly peep into the nursery.
This is an ingeniously simple contraption made of cotton fabric and elastic loops.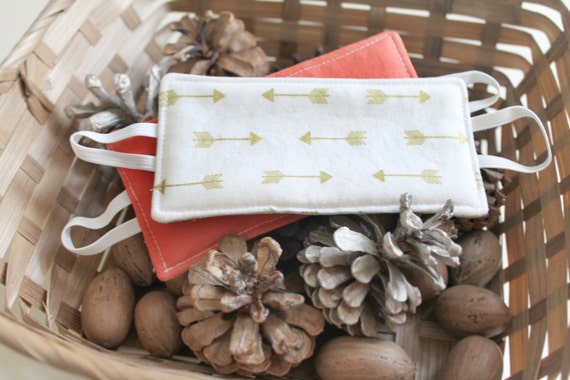 Reversible metallic golden arrows and coral orange is inconspicuous against white doors and on-trend at the same time.
Okay, here's the legal part where I have to say that while I was given this product compliments of the sponsor, my opinions are unbiased and free of coercion.